Air Purification System Throughout Greater Dayton
The indoor air quality of a home or office has always been an important factor to look at as you can still be exposed to air pollutants while being indoors. There's no need to express how damaging air pollutants can to your health not to mention the further expensive treatments you may have to go through if you overlook the situation. That's where having an air purifier installed can help you out.
You might be thinking there is a filter in your central HVAC system, then why stress over the air purification system? Well, the ordinary paper filters in the HVAC systems can help remove dust from the air, however, these filters can not remove tiny particles that are harmful to your health. On the other hand, a central air purification system can remove not only dust, but also removes mold, bacteria, and viruses from the air circulated throughout the indoor by your HVAC system.
At Choice Comfort, we offer you Infinity® Air Purifier, a whole-home solution that traps particles and inactivates airborne germs and viruses silently in line with your HVAC system. It is a whole-home solution that can be added to your cooling system. It uses Captures & Kills technology to inactivate 99% of airborne pathogens, including the coronavirus, trapped by the filter.
If your home or office is in Dayton, Bellbrook, Clayton, Kettering, Oakwood, and other cities that we serve throughout the Miami Valley in Ohio, be sure to contact us and give us a call today at 937-982-5055 for more information or to make an appointment.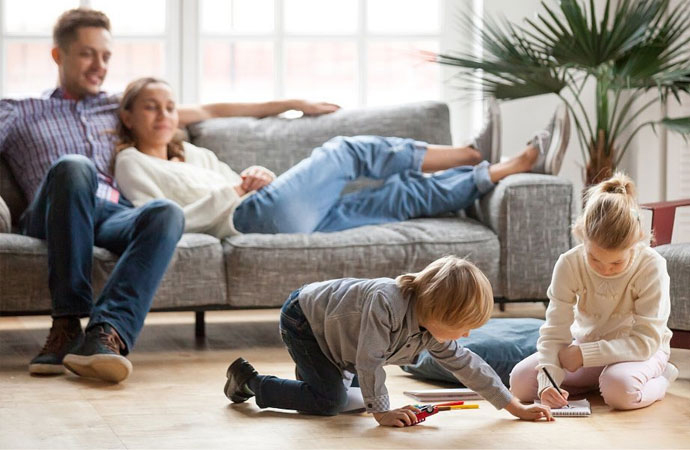 Is Having An Air Purifier Worth It?
If you are thinking about whether having an air purifier is worth it, well, the health benefits derived from fresh air are undeniable, making it surely worth it.
Here are some of the things Infinity® Air Purifier can do for your home or business:
Works silently in line with your heating system.
Traps 95% of particles in micron size range 1.0 to 3.0 flowing through the heating system.
Reduces pet dander, pollen, dirt, and other particles that might circulate in your home.
Inactivates 99% of airborne germs and viruses trapped in the filter such as human influenza, coronavirus, the common cold, and bacteria causing strep throat.
10-year parts limited warranty upon timely registration.
Available in various sizes that can accommodate most homes.
Purify Your Indoor Air with Choice Comfort throughout Miami Valley
At Choice Comfort, we provide you premium quality air purification system. For more than 25 years, Choice Comfort Services has set the industry standard for HVAC products and services for both residential & commercial customers in Dayton, Kettering, and other cities that we serve throughout Ohio. You can also tune up your heating system through our maintenance services and increase the life span of your heater and give you a comfortable home. Simply contact us online or give us a call today at 937-982-5055.
"Man, Tommy and Travis came out and replaced our furnace and AC units. They were professional, honest, and did quality work. I wouldn't trust another business to work on the essentials of my home!"
"Great company, from the staff and technicians to management. Great, knowledgeable folks. You won't go wrong with this company for your heating and A/C needs. They're the only ones I call."