Authorized iWave Dealer in Dayton, Kettering, Ohio
iWave is an air purifying device that installs in any duct air conditioning system. When air passes over the iWave, ions produced by the device reduce pathogens, allergens, particles, smoke, and odors in the air, creating a healthy indoor environment without producing any harmful by-products.
Choice Comfort Services is the authorized dealer of iWave products in Dayton, Kettering, Vandalia, and other cities that we serve throughout the Miami Valley in Ohio. Be sure to join our MyChoiceComfort plan so you don't skip another AC tune-up!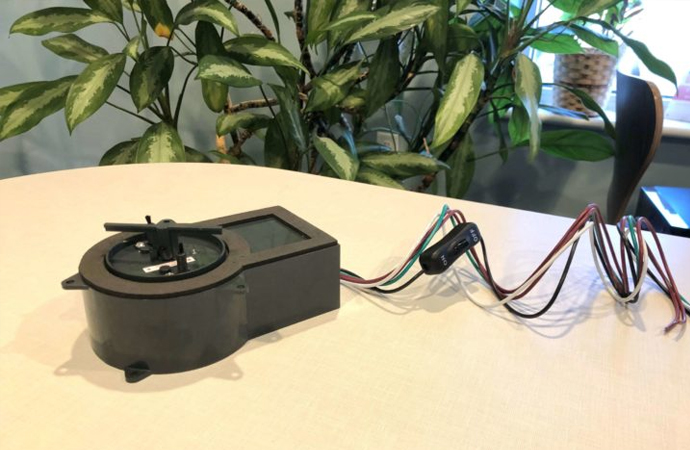 How does iWave Work?
iWave uses patented technology, called needle-point bi-polar ionization, to create equal amounts of positive and negative ions. When these ions are injected into the air stream, they break down pollutants and gases into harmless compounds like oxygen, carbon dioxide, nitrogen, and water vapor.
When the ions come in contact with viruses, bacteria, or mold, they remove the hydrogen molecules. Without them, the pathogens have no source of energy and will die. The ions also attach to allergens like pollen and other particles, causing them to band together until they are large enough to be caught by your ventilation system's air filter.
iWave's technology generates the same ions that nature creates with lightning, waterfalls, ocean waves, etc. Nature uses energy and shear to break apart molecules, naturally cleaning the air and producing a healthy environment. The only difference between the iWave's technology and nature is that the iWave does it without developing harmful ozone.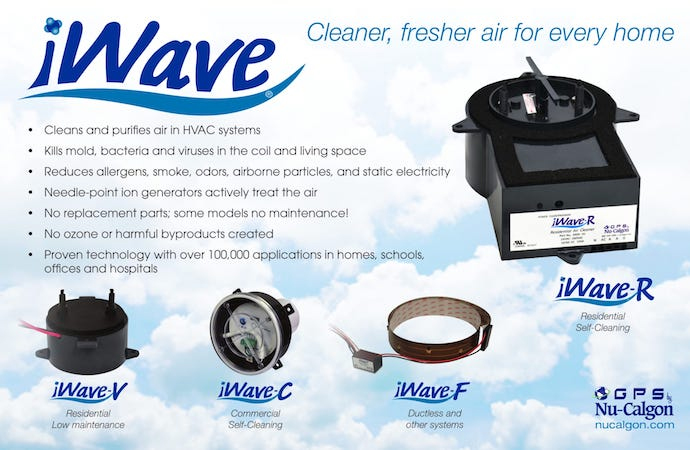 Why Choose an Authorized iWave Dealer?
There are many reasons to deal with an authorized iWave dealer like Choice Comfort Services. Some of them include:
Avoiding fake products & voided warranties.
Trained staffs.
Superior service.
Product protection.
Get Comfortable & Stay Healthy With a MyChoiceComfort Plan by Choice Comfort Services
When it comes to AC maintenance, regularly changing the air filters is a must. Clogged filters cause the AC unit to work harder to pull air into the system, producing higher energy costs while reducing the life of the HVAC system. Ultimately, your home is not as comfortable as it would be with an energy-efficient unit.
Count on Choice Comfort Services for the Best iWave Products in Dayton, Fletcher, & Laura
For more than 25 years, Choice Comfort Services has set the industry standard for HVAC products and services for both residential & commercial customers in Bellbrook, Clayton, Fletcher, Laura, and throughout the Miami Valley in Ohio. Contact us online or give us a call today at 937-982-5055.
"Man, Tommy and Travis came out and replaced our furnace and AC units. They were professional, honest, and did quality work. I wouldn't trust another business to work on the essentials of my home!"
"Great company, from the staff and technicians to management. Great, knowledgeable folks. You won't go wrong with this company for your heating and A/C needs. They're the only ones I call."