A New Year with Lots of Great Specials and a Little Fun too.
We hope everyone had a great time during the holidays the past few weeks.
With that said, now that the holiday's are over it's time to return to the hustle and bustle of preparing for a brand new year.
And what better way to go into 2015 then by taking advantage of some our current heating specials found via our website.
Coupons: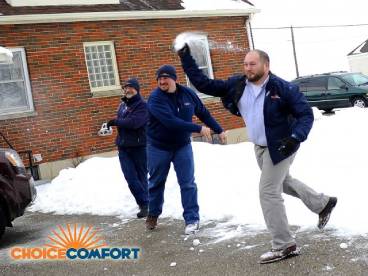 Free! Air Duct Video Inspection – Get a professional look at the dirt and ust in your air flow system to dtermine if your ducts need cleaned by our skilled technicians. *Limited to 15ft. of return duct.
$20 OFF ANY SERVICE CALL! – Let our N.A.T.E. Certified Technicians diagnose and fix your comfort system problems. Get it back on track, up and running and save a few $$$ while you're at it.
Up to $89 Off Any Honeywell Wi-Fi Thermostat! – Features a convienent remote control and phone app. It's also easy to read and provides an accurate digital readout. Adjust your heater from anywhere with the Wi-Fi app. *Account discount varies by model.
$62 or More OFF our MyChoiceComfort Preventative Maintenance Plans – Choose from three plans: 1 yr. Basic, 2 yr. Advantage, or 3 yr. Preferred to keep your system running well and efficiently when you need it. You can also view our MyChoiceComfort Prevantative Maintenance Plans here.
As always, if you have any questions about any of our current offers, we encourage you to give us a call at 937-898-4328.
Thanks again and cheers to 2015 and great specials!
"Man, Tommy and Travis came out and replaced our furnace and AC units. They were professional, honest, and did quality work. I wouldn't trust another business to work on the essentials of my home!"
"Great company, from the staff and technicians to management. Great, knowledgeable folks. You won't go wrong with this company for your heating and A/C needs. They're the only ones I call."