Split Systems Installation in Dayton, Kettering, Tipp City, & Oakwood
For a commercial building with a large indoor space, a split HVAC system is the best option. Choice Comfort Services provides the most reliable split HVAC systems installation services in Dayton, Vandalia, Troy, Tipp City, and throughout our Miami Valley service area.
At Choice Comfort, we understand the importance of the comfort of your employees & customers, as well as the security of the inventory at your business. Therefore, our certified technicians are quick to diagnose any problems and provide the required repair for your split system HVAC system when the need arises. With more than a quarter-century of industry experience, we have long set the industry standard for superior commercial HVAC services in Kettering, Oakwood, Pleasant Hill, Englewood, and other cities within the Greater Dayton metro area. To learn more, call 937-982-5055 or click here online or to make an appointment today to install your split system HVAC in Bradford, Dayton, or Vandalia.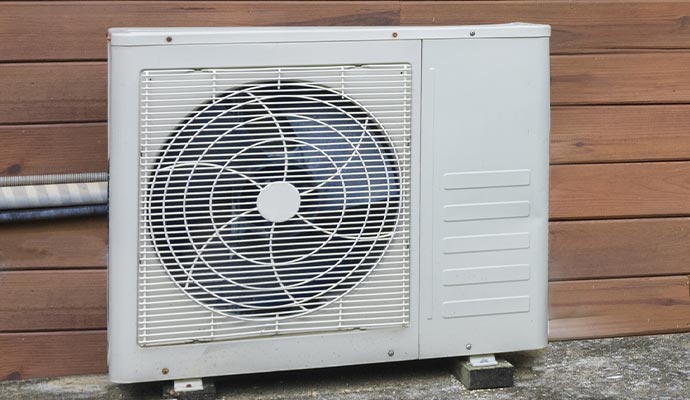 What is a Split HVAC System?
A split HVAC system is ideal for buildings that have space for large indoor cabinets. The split system model holds the condenser and compressor in an outdoor cabinet. Another indoor cabinet will hold the evaporator coil, and an air handler sends the cool air through the duct system. A line set -- a copper tube that connects both the indoor and outdoor components -- moves cold air throughout the building in a cost-saving manner compared to packaged HVAC systems.
Benefits of a Split HVAC System
More Efficient - The SEER rating for split systems is typically 25 or above, which is much better than package systems.
Customizable - Because there are two components to a split system, placement is more flexible than a large HVAC packaged unit.
Lower Maintenance - For ductless mini-split systems, the maintenance costs are much lower than any other central air system.
Energy Efficient - The energy efficiency of HVAC split systems is so high it has the potential to add resale value to your home.
Trust Us for the Best Split System HVAC Installations in Dayton, Casstown, & Kettering
When you choose Choice Comfort Services for your commercial HVAC needs, the benefits include:
100% Satisfaction Guaranteed
24X7 Services
Fully-stocked service and maintenance vehicles
Expert maintenance, installation, and repair technicians
More than 25 Years of stellar Customer Service
Home efficiency testing and solutions
Promotional Financing
For more than 25 years, the expert technicians at Choice Comfort have provided top-notch HVAC installation & repair services for both residential and commercial customers in Casstown, Trotwood, Kettering, Huber Heights, West Carrollton, and other cities throughout our Greater Dayton, OH, service area. Our list of services includes the installation of split system HVACs. For more information about our products and services, give us a call at 937-982-5055 or click here to make an appointment today!
"Man, Tommy and Travis came out and replaced our furnace and AC units. They were professional, honest, and did quality work. I wouldn't trust another business to work on the essentials of my home!"
"Great company, from the staff and technicians to management. Great, knowledgeable folks. You won't go wrong with this company for your heating and A/C needs. They're the only ones I call."