HVAC System for Warehouses in Dayton, Ohio
Warehouse facilities have a variety of requirements for their HVAC systems. These warehouse heating, cooling, and ventilation systems are designed to meet the Indoor Air Quality (IAQ) requirements, occupant comfort requests, and energy savings goals. Due to the height of the ceilings of these establishments— not to mention the substantial number of loading dock doors— these building types are unique in their design and create some additional HVAC challenges.
It is because of these unique properties that selecting the proper equipment for the HVAC systems for warehouses, as well as the installation, can vary from building to building. Choice Comfort Services is the most trusted company for installing HVAC systems in warehouses in Dayton, Ohio.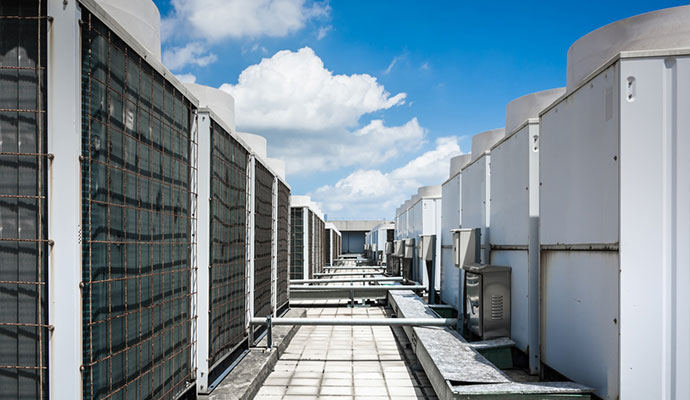 How Does a Warehouse HVAC System Work?
With the advanced technology, it is not necessary to air-condition the whole warehouse anymore; thanks to the modern HVAC systems that it can now be directed to the areas that need it the most, which also include places most frequently used by employees. But how does the HVAC system know where the employees are most of the time? The answer is "smart sensors".
Smart sensors are designed to monitor employees through motion and heat signatures. Working together with smart thermostats, the sensors send signals about which areas to heat or cool (depending on the preference), and when to do so. Smart thermostats are highly programmable and can operate automatically. They switch the warehouse heaters off when there is no one in the warehouse, resulting in significant savings in energy bills.
Upgrading to a modern HVAC system can have a lot of other benefits such as reduced carbon emissions, increased lifespan of the system with minimum maintenance, consistency in the air quality, higher return on investment, and operating an environmentally conscious business.
Trust Choice Comfort Services
For more than 25 years, with a team of expert technicians, Choice Comfort Services has been providing HVAC installation & repair services for your residential & business property within our service area. Contact us today or call us at 937-898-4328 for more information or to make an appointment in Dayton, Kettering, Oakwood, Pleasant Hill, Englewood, and other areas throughout the entire Northern Miami Valley in Ohio.
100% Satisfaction Guaranteed
24X7 Services
Fully-stocked service and maintenance vehicles
Expert maintenance, installation, and repair technicians
More than 25 Years of stellar Customer Service
Home efficiency testing and solutions
Promotional Financing