Electrical Wiring Inspection throughout Dayton, Kettering & Miami Valley
When it comes to household electrical issues, they can turn pretty bad and cause serious damage to both the property and the people living in it. However, you can easily prevent these hazards from occurring by addressing the issues on time. An electrical wire inspection can enable you to get a thorough examination of your entire electrical wiring system and ensure whether all electrical wires are meeting legal safety standards.
At Choice Comfort Services, we provide you electrical wiring inspection in Tipp City, Troy, Ludlow Falls, Kettering, Dayton, Kettering, Vandalia, and many other cities we serve throughout Ohio. If any issue is addressed during the inspection we will provide you all the necessary services to fix that.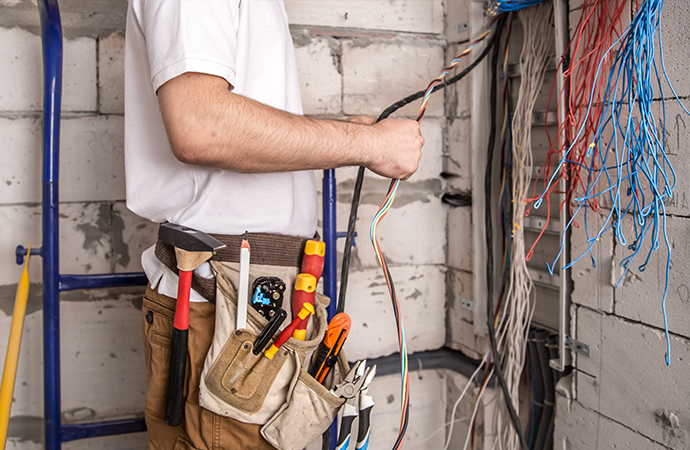 When Do You Need An Electrical Wiring Inspection?
While purchasing a home
If Your home is 25 years or older
Before adding an appliance
After your home has had a major renovation
After a major storm
Inspect Your Electrical Wires With Choice Comfort in Germantown
At Choice Comfort, we provide you the best electrical inspection, repairs, installation, and services in the Greater Dayton area. We are the company to contact if you need an electrical wire inspection or any electrical issue arises in your home. Our trained technicians will diagnose any issues and take all the required corrective measures to solve the issue. Currently, our services are available in Dayton, Kettering, Vandalia, and other cities that we serve throughout Ohio. Be sure to contact us online or give us a call today at 937-898-4328 for more information or to make an appointment.