Heat Pump Replacement in Dayton, OH
A heat pump is a vital piece of equipment that allows heat energy to be transferred from source to destination more efficiently and effectively. In more technical terms, the destination is referred to as the heat sink or the heat sinking device.
If you are a resident in Tipp City, Dayton, or other Ohio cities, and are in need of a heat pump replacement, then count on Choice Comfort. We have the best HVAC professionals who are highly skilled and trained to complete complex tasks, such as heat pump replacement. Call us today at 937-898-4328.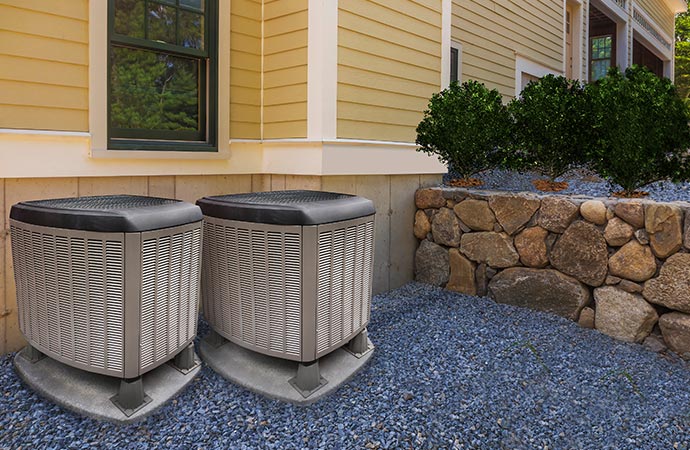 Common Signs a Heat Pump Needs Replacing
Here's what you should look for when considering a heat pump replacement:
Repeated repairs: There's the odd breakdowns that require repairs, then everything returns to normal. Breakdowns are normal with any kind of equipment, but when they become the norm, it's time to consider replacing your heat pump.
Unusual noises: Certain HVAC system components, including defective ducting, dangling vents, unclean filters, worn-out motors, and other issues might be identified as the source of the noise. Those components may be repaired, but if the noise persists after testing and repair, then next is replacing the entire system.
Energy costs spiking: Heat pumps are among the most commonly used equipment in a home, and as a result, wear and tear can lead to rising energy costs. Test the effectiveness of your system via periodic service and heating maintenance to determine if the heat pump needs to be replaced.
"Man, Tommy and Travis came out and replaced our furnace and AC units. They were professional, honest, and did quality work. I wouldn't trust another business to work on the essentials of my home!"
"Great company, from the staff and technicians to management. Great, knowledgeable folks. You won't go wrong with this company for your heating and A/C needs. They're the only ones I call."