New Circuits Installation in Trotwood, Troy & Vandalia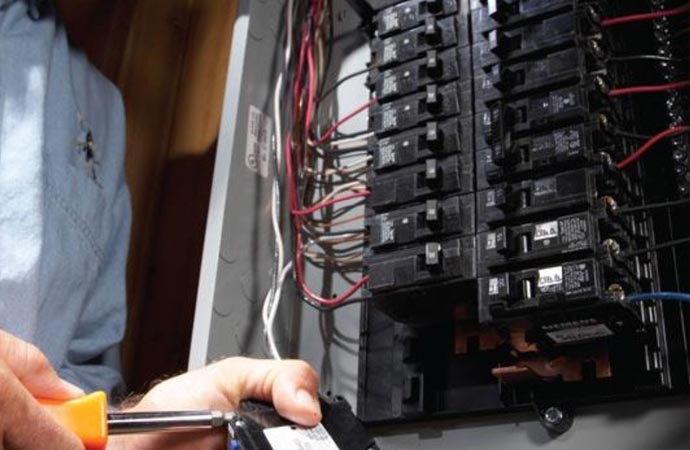 Your home's electronic circuits and electrical equipment make living more enjoyable, convenient, and pleasant. To get power where you need it, your home may require additional new electric outlets or circuits. Electrical extension cables are not designed to be used continuously and can be hazardous. We can install electric outlets to power all of your games, audio equipment, video equipment, and outdoor needs, as well as safely install 220-volt appliance circuits for stoves, water heaters, dryers, and other appliances.
Our technicians can come to your home and inspect your system to see if you have enough capacity for the current load you are placing on your electrical wiring. If there is a problem, we can provide a cost-effective solution to help you overcome the issue and ensure the safety of your home and your family and install a new circuit at your home to avoid any risks or damages due to circuit overload. Call us at 937-982-5055 to schedule an appointment with free estimates!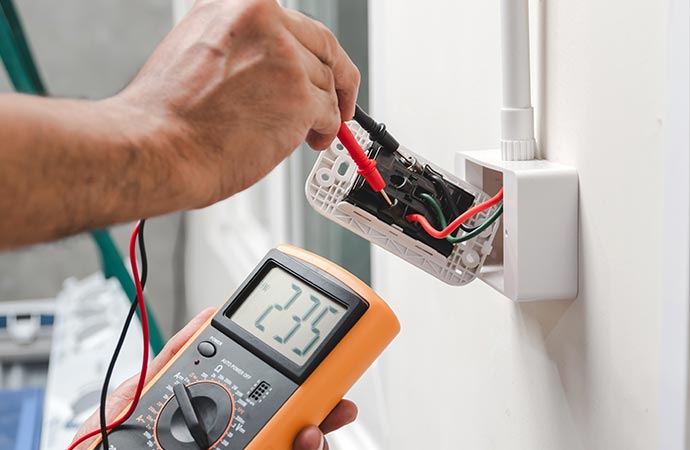 How Circuit Overloads Happen
When you ask the electrical circuit to give you more power than its maximum capacity, you will overload the circuit. Simply plugging in a printer and a fax machine to the same outlet can cause this type of overload. The circuit simply cannot handle the amperage that you are asking for.
This is why your home is equipped with circuit breakers. The circuit breaker will trip, stopping the flow of electricity and preventing a fire. However, when this happens repeatedly, the risk for fire is still present, and you need to take measures to prevent the problem by installing a new circuit or upgrading your existing one.
To avoid overloading your circuits and the possibility of electrical fires, outlets and wiring should be upgraded to have sufficient electrical capacity. Let the licensed professionals at Choice comfort Services update and install the right circuits in your home or business today.
Choice Comfort Offers 24 Hour Emergency New Circuit Wiring in Dayton
Do you have a circuit that is showing signs of severe damage? Did you wake up in the middle of the night and discover a smoking outlet or an electrical burn smell? Then you must get help right away. Unfortunately, many electricians refuse to take service calls on nights or weekends. That's why Choice Comfort Services always offers 24-hour emergency electrical services in Trotwood, Troy, Vandalia, West Carrollton, West Milton, and nearby communities.
No one should have to wait hours or days to get help with their electrical emergency. We also provide services for humidity control, furnace repair, heating system repair, duct cleaning, sink repairs & installation electrical panel & wire inspection, and many more! Contact our office day or night at 937-982-5055 or contact us online.  
"Man, Tommy and Travis came out and replaced our furnace and AC units. They were professional, honest, and did quality work. I wouldn't trust another business to work on the essentials of my home!"
"Great company, from the staff and technicians to management. Great, knowledgeable folks. You won't go wrong with this company for your heating and A/C needs. They're the only ones I call."