Get Affordable Heat Pump Services all over Dayton, OH
A heat pump works typically as a combination of a furnace and a central air conditioner. The appliance is the most energy-efficient and secure solution for providing both warmth and coldness in your house. Using a regular electric heater or air conditioner consumes a lot of energy and affects the environment. But the heat pump is energy sufficient and eco-friendly as well. Purifying your indoor air quality is the primary purpose of this heating system.
Consider The Following Facts while Getting Reasonable Heat Pumps
This appliance is a great upgrade to your HVAC system. The affordability of heat pumps is one of the most obvious justifications for installing one on your property. You can save the cost of separate heating and cooling systems with it. But before buying one, preparing a basic checklist is necessary.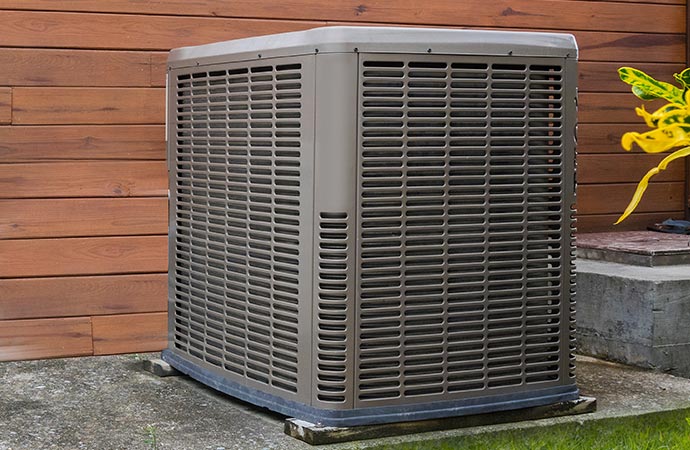 Size: Selecting the proper size before purchasing is the primary concern. Because you don't want to buy a heat pump that might be too small it requires running constantly. On the contrary, the higher tons of heat pumps may not be within your budget.
Brand: Heat pumps are offered by the majority of brands, ranging in price from affordable to expensive models. It's important to verify the brand's quality before making a purchase.
Installation: An experienced HVAC service company can help with the installation. They can assess in advance whether you need underground or above-ground installation for a simple and rapid solution.
Energy-efficiency: The seasonal energy efficiency ratio might typically range from 14 to 24, with higher values signifying more efficiency. While making a purchase for sustainable HVAC systems, knowledge of this statistic is essential.
Performance Ratio: A heating season performance ratio should typically be between 8.2 and 13, with a higher figure possibly indicating the most efficient heating system.
Contact Choice Comfort Services for All Types of Heat Pump-relevant Services
Our company has been offering heat pump installation or repair services for residential and commercial properties for decades. We serve you the best quality services with our trained and experienced technicians. There are more heat pump-related services you might look for: heat pump deep cleaning, tune-up, repair, emergency service, and others. For booking our services, you can call us right away at 937-898-4328 or, click on the link for further details about us.
"Man, Tommy and Travis came out and replaced our furnace and AC units. They were professional, honest, and did quality work. I wouldn't trust another business to work on the essentials of my home!"
"Great company, from the staff and technicians to management. Great, knowledgeable folks. You won't go wrong with this company for your heating and A/C needs. They're the only ones I call."