The Most Common Heat Pump Problems You Might Face
Heating pumps are gradually gaining popularity in the current era due to their low energy consumption. The heat pump works just like the air conditioning, but in addition, it can provide heating as well. However, the majority of individuals don't really care about performing routine maintenance on their HVAC systems and instead attempt to resolve any potential problems with the help of a repair professional. But this is where the issue arises. Repairs can cost far more than basic maintenance. But the lack of maintenance can bring in lots of issues that might require a replacement solution. That's why being ignorant about the malfunctioning signs cannot be an option.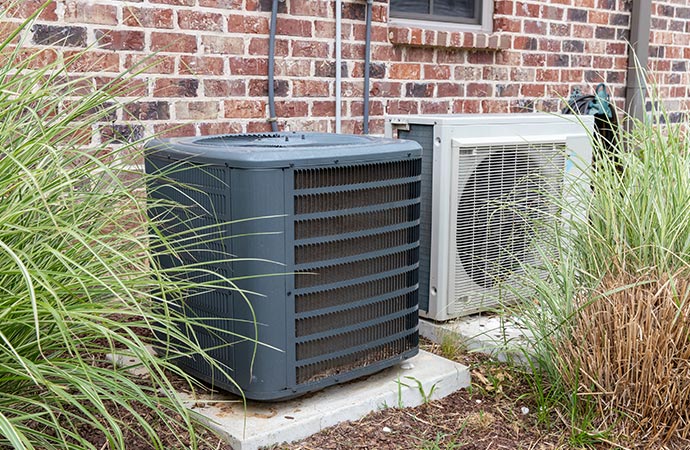 Know The Reasons for Malfunctioning Heat Pump
Finding the reasons behind heat pump failure can be very challenging. You'll get a thorough explanation of the most general problems with heat pumps in this article, problems that people frequently overlook because they are unaware of them.
Continuous Functioning: This problem could be brought on by a damaged compressor, dirty AC coils, or wrong-sized heat pumps.
Not Being Operated: This problem could often be the result of a broken thermostat, a power failure, filthy air filters, or a damaged reversing valve.
Frozen Outdoor Unit: This one might happen due to a refrigerant leak, water damage to outside units, problems with the outdoor fan, or a blocked unit.
Malfunctioned Indoor Air Handler: The issue may be caused by faulty wiring, a damaged blower motor, or a tripped circuit breaker.
No Heating or Cooling: Clogged thermostat, broken reversing valve, malfunctioning thermostat, unclean air filters or AC coils, leaky ducts, or unit blockage can be the cause of this issue.
What to Do When These Issues Show Up?
First things first - in this situation, calling a professional is the best decision to make. The latest services are offered by Choice Comfort Services for your heat pump installation as well as replacement. We can help you pick the best one. You can find here all the options for heating systems, including heating system installation, repair, replacement, and more. Call 937-982-5055 if you'd like to book our services. You can also apply online by clicking on this link.
"Man, Tommy and Travis came out and replaced our furnace and AC units. They were professional, honest, and did quality work. I wouldn't trust another business to work on the essentials of my home!"
"Great company, from the staff and technicians to management. Great, knowledgeable folks. You won't go wrong with this company for your heating and A/C needs. They're the only ones I call."