Heat Pump Inspection Services in Dayton, OH
Heat pumps strike a balance that controls conditions inside your home, based on outside weather -- switching from cool to heat depending on the season. They take up much less space than a central heating system with ducts. However, when your heat pump does not work properly, an inspection needs to be made. Otherwise, you can't find out what is wrong with the heat pump in order to perform maintenance and repairs.
Count on Choice Comfort services to install your heat pump and make it work properly. Our representatives are on standby 24/7 to take your call regarding the heat pump inspection service. Call us at 937-982-5055 to order our services in Dayton.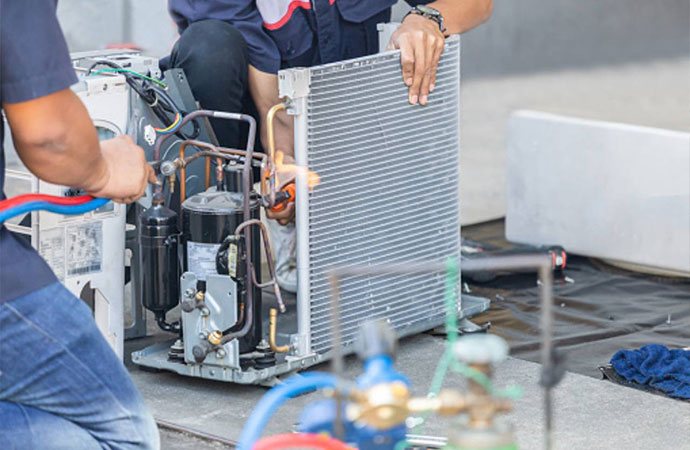 What Does A Professional Technician Do in A Heat Pump Inspection?
A heat pump expert can do the following:
Inspect blower, ducts, indoor coil, and filters
Diagnose and seal any duct leakage
Take readings for sufficient airflow
Verify accurate refrigerant charge level
Check for refrigerant leaks
Inspect and repair electric terminals
Motor belts are inspected and lubricated
Verify accurate electric control
Assess thermostat performance
"Man, Tommy and Travis came out and replaced our furnace and AC units. They were professional, honest, and did quality work. I wouldn't trust another business to work on the essentials of my home!"
"Great company, from the staff and technicians to management. Great, knowledgeable folks. You won't go wrong with this company for your heating and A/C needs. They're the only ones I call."