Winterization Service for Your Vacant Property around Dayton
Home preparation for the winter cold is known as winterization. Winterizing a property is essential, especially if it is vacant, as you cannot maintain it while you are away. Choice Comfort Service steps in with comprehensive solutions for your relaxation at this point. There are a lot of struggles you might face during winter, starting from burst pipes to excessive heat loss. This winterization service can provide complete protection from such troubles.
You may conveniently get our services from these locations if you live in Beavercreek, Moraine, Trotwood, or other nearby Ohio towns. To reach us, simply call us at 937-898-4328 or you can just tap the link here to book our services online.
What's The Necessity of Winterizing Your Home? All You Need to Know
During winter, the harsh temperature with all the snow and cold can create unnecessary problems in your house. Even if you are on holiday during the frigid season, preparing your property for the cold is a must. It safeguards your property as well as cuts off many unavoidable repair costs. The benefits it brings in are: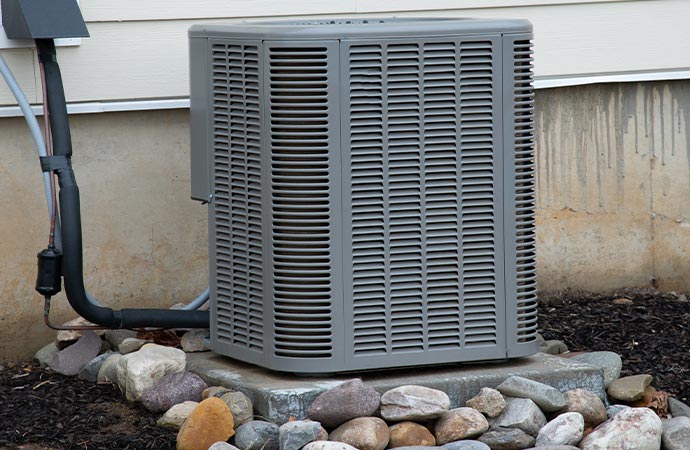 Frozen and burst pipes prevention: As soon as the cold weather arrives, the water begins to freeze. However, the winterization procedure lowers the risk of frigid water and lessens too much pressure on the pipes.
Lower the energy consumption rate: Through the winterization process you can shut off the water heater or heat pump supply once the temperature is above the freezing point. Thus you can save your utility bills.
Secure from potential disasters: Snow, ice, and excessive coldness can bring potential damage to your property. But once you winterize the space, the possibilities can be lessened.
Prevent frequent repairing costs: With regular professional maintenance, there's is a higher chance that you don't need to repair the HVAC systems around your house.
Make The Best Choice to Protect Your Home | Choice Comfort Services
Our company is providing the best possible solutions for your HVAC systems, plumbing, or electrical appliances for over decades. We have certified, licensed, and fully trained hands-on experienced plumbers and electricians working 24/7 for any emergency services that you might need. We offer other services for your heating systems such as repair, installation, replacement, and more. To get any of our services, you just need to call us straight at 937-898-4328. You may also reach us online. Click on the following link to know more about all of our services.
"Man, Tommy and Travis came out and replaced our furnace and AC units. They were professional, honest, and did quality work. I wouldn't trust another business to work on the essentials of my home!"
"Great company, from the staff and technicians to management. Great, knowledgeable folks. You won't go wrong with this company for your heating and A/C needs. They're the only ones I call."