Faucet Repair & Installation in Troy & Dayton, Ohio
Fixing a faulty faucet is a task best left to certified plumbers and skilled professionals. When you see one of your faucets malfunction, the proven professionals from Choice Comfort Services offers the best faucet repair and installation services in Tipp City, Dayton, Vandalia, Englewood, Kettering, and other cities throughout the Miami Valley area. Our certified plumbers have years of experience with installing and repairing plumbing fixtures. They understand the importance of correctly installing faucets, and that a poor job can result in water wastage—or worse, expensive water damage.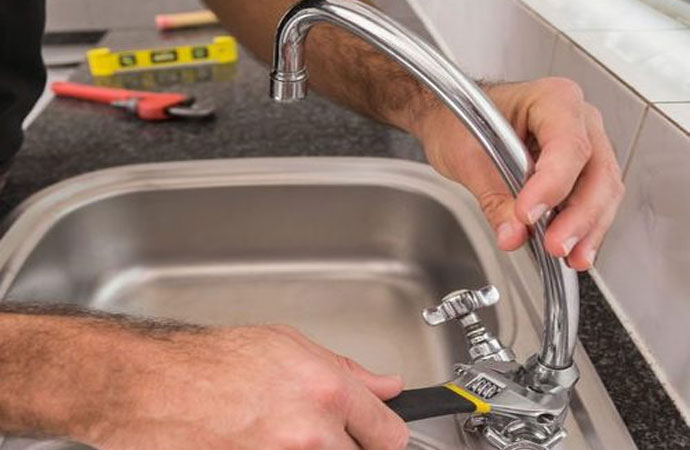 Faucet Repair, Installation & Other Plumbing Services in Ohio
We at Choice Comfort Services have been serving Dayton, OH and surrounding areas for more than 25 years now. In all those years of service, our certified plumbers have maintained a consistently high-quality work. You can count on us for all your plumbing needs. Some of our most popular services include:
Choice Comfort has earned an A+ rating from BBB, the highest industry standard, and our technicians are all NATE-certified. We're also members of the Tipp City Chamber of Commerce, the Dayton Area Chamber of Commerce, and the Air Conditioning Contractors of America (ACCA). We serve customers in  Tipp City, Troy, and throughout the Miami Valley
Contact Choice Comfort to Get Your Faucet Repaired in Dayton, OH
When your faucet malfunctions, the certified plumbers from Choice Comfort Services stand ready to respond at a moment's notice. In addition to repairing and installing faucets, we also offer electrical services, heating services, and air-conditioning services for customers in Vandalia, Dayton, West Milton, Kettering, Oakwood, and other cities throughout the Miami Valley. When you need our services, be sure to contact Choice Comfort online or give us a call at 937-982-5055 for more information or to make an appointment. Choice Comfort serves residential and commercial customers. 
"Man, Tommy and Travis came out and replaced our furnace and AC units. They were professional, honest, and did quality work. I wouldn't trust another business to work on the essentials of my home!"
"Great company, from the staff and technicians to management. Great, knowledgeable folks. You won't go wrong with this company for your heating and A/C needs. They're the only ones I call."