A. O. Smith Hot Water Heater Products around Dayton, OH
No one else comes close to matching A. O. Smith's level of expertise regarding high-efficiency water heaters. Whether it is a tankless, gas, or electric water heater, the innovative people at A. O. Smith have got you covered. Now, if you want to get authorized A. O. Smith's water heater products, you can rely on Choice Comfort Services.
Also, we provide top-quality hot water heater installation services for the people of Dayton, Ohio. Our new water heater installations contain a customer satisfaction guarantee of 100%. Give us a call at 937-898-4328 or fill out the form to communicate with us.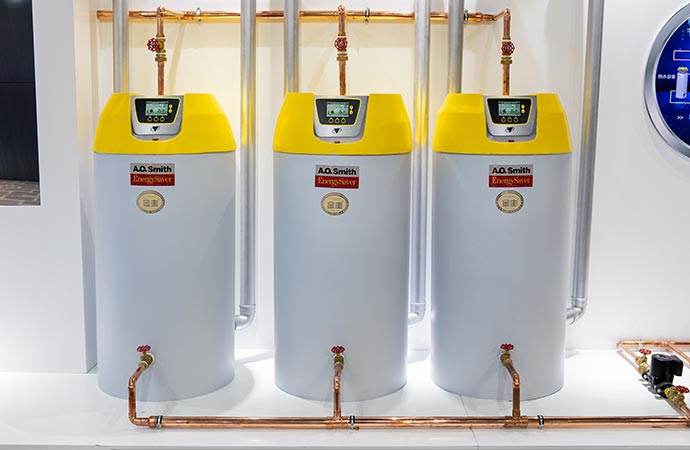 A. O. Smith - A Reliable Source for Water Heater Products
A. O. Smith Corporation is one of the top manufacturers of commercial and residential water heaters worldwide. They offer a wide range of product lines featuring some of the most well-known brands in India, North America, China, Vietnam, and Europe.
The professionals at A. O. Smith are working hard on creating state-of-the-art solutions that are breaking down barriers and paving the way in the water heater industry. For residential uses, A. O. Smith manufactures the below types of water heaters:
Electric water heaters
Gas and propane water heaters
Solar water heaters
Tankless water heaters
Hybrid water heaters
For commercial uses, the water heater types that A. O. Smith manufactures are given below:
Gas water heaters
Oil-fired water heaters
Electric water heaters
"Man, Tommy and Travis came out and replaced our furnace and AC units. They were professional, honest, and did quality work. I wouldn't trust another business to work on the essentials of my home!"
"Great company, from the staff and technicians to management. Great, knowledgeable folks. You won't go wrong with this company for your heating and A/C needs. They're the only ones I call."