Repairing Water Heater to Fix Low Water Pressure in Dayton, Ohio
The water that flows through the water heater has to be flowing at the same amount of pressure as the cold water. If it isn't flowing at the same speed, there can be an issue with your water heater or with the plumbing system within your property. Choice Comfort Services comes in handy when someone has a Low Water Pressure issue on their property in Dayton, Centerville, Vandalia, Fletcher, and throughout our Ohio service area.
If you're having trouble with low water pressure and can't seem to find a solution, the professionals at Choice Comfort Services are here to help. You can reach us with a phone call at 937-898-4328 or schedule an appointment online.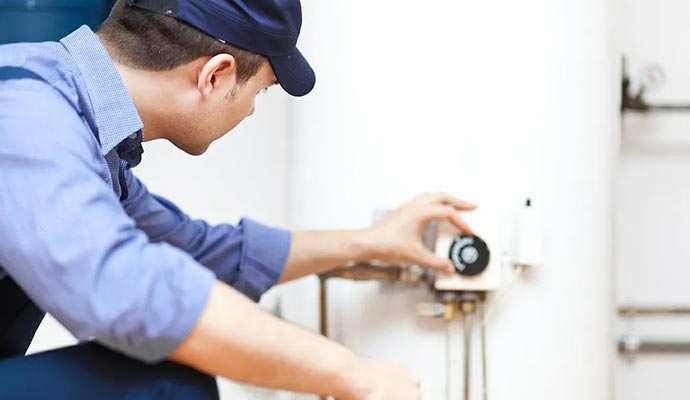 Act Quickly to Fix A Malfunctioning Water Heater
A malfunctioning water heater can lower the quantity of hot water that comes through your pipes, so having it repaired may be important to increase your water pressure. Since hot water is used for so many things around the house, like taking showers, cleaning dishes, and doing laundry, this can lead to a drop in water pressure. Sediment accumulation, which can be caused by a malfunctioning water heater, can restrict water flow.
You may avoid more damage to your plumbing system and go back to normal water pressure by having your water heater repaired. If you face low water pressure on your property, contact Choice Comfort Services as soon as possible.
Contact Choice Comfort Services for The Fastest Water Heater Repair Services
Low water pressure can be an irritating problem for homeowners, it is not an impossible one to solve. It's necessary to keep in mind that low water pressure might be an indication of more serious plumbing problems like a malfunctioning water heater. Therefore, homeowners should always seek professional help if they are unclear about the source of the issue. With more than 25 years of expertise, Choice Comfort Services can provide you with satisfactory water heater repair services. We have other service options for water heater installation, water heater replacement, water filtration, and leak repair. Call us now at 937-898-4328.
"Man, Tommy and Travis came out and replaced our furnace and AC units. They were professional, honest, and did quality work. I wouldn't trust another business to work on the essentials of my home!"
"Great company, from the staff and technicians to management. Great, knowledgeable folks. You won't go wrong with this company for your heating and A/C needs. They're the only ones I call."