Water Heater Replacement Service in Dayton, OH
The water heater, concealed in a corner of the garage or a hidden closet, delivers warm water to you and your family for a variety of tasks. When water heaters fail, cold showers become an unpleasant reality! Cold water is less than optimal for dishes, too. It's a good idea to keep track of your water heater's lifespan, and replace it before problems develop.
Choice Comfort experts have years of experience serving customers in Dayton, Kettering, and throughout the Miami Valley. Any water heater worries? Then call 937-898-4328 or contact us online. Our pros also offer a wide range of heating services, including heat pumps, natural gas, and maintenance.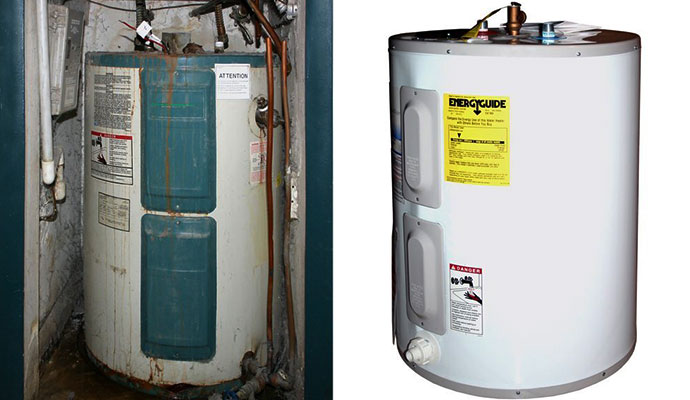 Advantages of Water Heater Replacement
Saves Energy: Older water heaters can waste a lot of energy, resulting in higher electricity bills. Gas-powered devices will also have greater fuel costs.
Prevent Future Repairs: Start looking for a new water heater if yours is on its final legs. It's only a matter of time before it fails. A new water heater eliminates the problems before they begin.
Provides a Steady Supply of Hot Water: An older water heater may struggle to meet your household's hot water requirements. When you run out of hot water while showering, it's a clear sign that you need a new water heater.
Improves Durability: Older water heaters need to be serviced more often. A new unit means less time maintaining your home. In addition, tankless water heaters are more durable -- lasting at least 20 years.
Why Choose Choice Comfort?
100% satisfaction guaranteed
24-hour service available
We offer expert maintenance
We offer promotional financing
Whenever you need our service, please call 937-898-4328 or contact us online. We install heating systems powered by natural gas, propane, electricity, and other options.
"Man, Tommy and Travis came out and replaced our furnace and AC units. They were professional, honest, and did quality work. I wouldn't trust another business to work on the essentials of my home!"
"Great company, from the staff and technicians to management. Great, knowledgeable folks. You won't go wrong with this company for your heating and A/C needs. They're the only ones I call."