When Should I Call a Plumber for My Water Heater?
Whether the weather is hot or cold, there is one appliance in your home that you cannot neglect…the water heater! After all, this magical "machine" heats your shower, provides you with hot water for your dishes and laundry making it easy to take for granted that you'll always have hot water coming from your pipes when you need it.
However, if you consider the amount of strain your water heater is put under daily, it is only natural that at some point you may encounter some issues with it.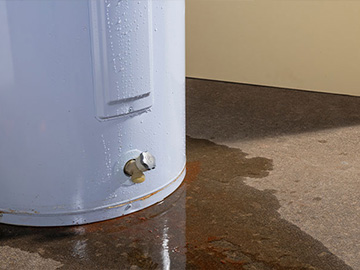 In fact, even when you are diligent about water heater maintenance, you may find yourself in need of water heater repairs. When that happens, it is important to have a professional perform the repairs for you to ensure a safe, efficient repair.
If you aren't sure whether or not you need repairs, simply call our office and explain the problem you are experiencing with your water heater. We will take note of the issue and help you determine if you need an in-home visit for further diagnostic. In addition, watch for these signs to help determine if there is an issue:
Hot Water Volume Drop: If you've never had complaints of anyone in your family running out of hot water, but suddenly there are shouts from your teenage daughter that she is freezing" in the shower, something is potentially wrong with the water heater which is not letting it maintain the level of heat it once did.
Discolored Water: Check first to see if the brown or rusty colored water is coming from just the hot water taps, or the cold lines too. If it is coming from both, then you have a problem with pipe corrosion. However, if only the hot water taps are affected, then your water heater could have an issue and needs evaluated.
Gurgling Sounds from the Tank : This can mean a variety of issues such as an increase in water pressure within your tank water heater, or sediment forming along the bottom of the tank. It could even mean that you have a broken expansion tank, or cold and hot water mixing at the top due to a broken dip tube.
Leaks: Of course a major telltale sign of an issue is water pooling around the base of the water heater. The only place water should ever drip from the tank is the pressure relief valve. If you are seeing water drips from anywhere else, you have an issue that needs addressed immediately.
Corrosion : Your water heater tank is equipped with a component called the anode rod. This is used to absorb corrosion. If this rod wears out and is not replaced, then corrosion can begin to eat away at your water heater. Corrosion is a major cause of total system replacements.
If you experience any of the above or have other plumbing questions, give our certified technicians a call and schedule an appointment for further evaluation.
"Man, Tommy and Travis came out and replaced our furnace and AC units. They were professional, honest, and did quality work. I wouldn't trust another business to work on the essentials of my home!"
"Great company, from the staff and technicians to management. Great, knowledgeable folks. You won't go wrong with this company for your heating and A/C needs. They're the only ones I call."