Landscape Lighting Repair in Dayton & Vandalia, OH
Landscape lighting creates a warm, inviting mood. It illuminates and highlights gardens, pathways, patios, architecture, outdoor entertaining, and adds safety or security. But older lighting can wear out and fail. Professional landscape lighting repair or replacement becomes necessary.
Choice Comfort Services is the solution for faulty connections, old wiring, or outdated fixtures in your landscape lighting. Our skilled technicians will revitalize, replace, or repair your landscape lighting. We assist customers in Miamisburg, Kettering, Huber Heights, Fairborn, Dayton, Centerville, and more cities in our Ohio service area. Call us today at 937-898-4328 or contact us online to consult with a Choice Comfort landscape lighting repair expert.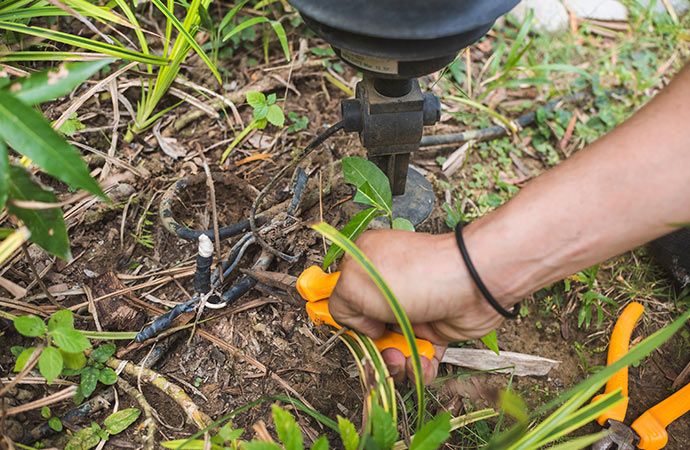 Landscape Lighting Issues | Call Choice Comfort
Even durable, resilient landscape lighting can sustain damage over time. Choice Comfort Services is ready to assist with the following landscape lighting issues:
Physical damage: Shifting soil, roots, landscaping, or accidental digging can damage landscape lighting wiring.
Moisture or corrosion: Persistent moisture or rain, sprinkler systems can corrode or weaken circuits.
Aging and wear: Circuits can deteriorate with natural wear, short out, or fail.
Rodent infestation: Chewing or nesting can damage lines or circuits, requiring extra anti-pest protection for your lighting.
"Man, Tommy and Travis came out and replaced our furnace and AC units. They were professional, honest, and did quality work. I wouldn't trust another business to work on the essentials of my home!"
"Great company, from the staff and technicians to management. Great, knowledgeable folks. You won't go wrong with this company for your heating and A/C needs. They're the only ones I call."