Cove Lighting Design or Upgrades in Dayton & Vandalia, OH
Cove lighting takes indoor lighting to new levels in terms of theme, mood, accent, color, shade, elegance, contrast, and more design elements. offers a cozy glow evenly spreading across ceilings and walls. Concealed fixtures add relaxation to bedrooms, living rooms, or dining spaces.
Choice Comfort Services has advanced cove lighting design or upgrades with LED and smart features that enhance energy efficiency and control. Electricity consumption and costs are reduced.
For over 25 years, Choice Comfort has assist customers in Dayton, Trotwood, Kettering, Fairborn, Huber Heights, and more cities in our Ohio service area. Our cove lighting design and updates are installed by skilled, certified technicians dedicated to giving you the best results and the lighting system you always envisioned. Call us today at 937-898-4328 or contact us online to consult a Choice Comfort cove lighting expert.
Why Need Cove Lighting Updates?
Cove lighting systems need updates due to various factors, like tech advancements and changing preferences. Common reasons for upgrades include: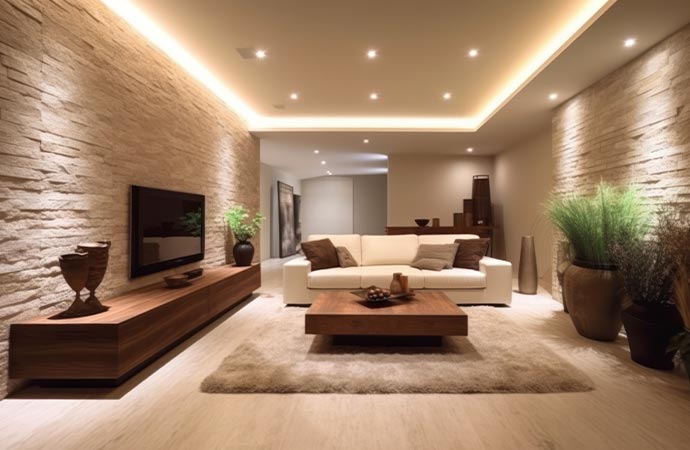 Improved Energy efficiency: Upgrading to energy-efficient LED fixtures and controls reduces energy consumption and lowers electricity costs.
Control and automation: Upgrading cove lighting with advanced controls allows for customized and dynamic lighting effects.
Style and ambiance: Upgrading introduces new designs and effects, enhancing your living space's appearance and ambiance.
Safety and compliance: As industry standards change, upgrading the cove lighting system ensures ongoing safety and compliance.
Custom preferences: Personalized lighting with colors, intensity, and dynamic effects is desired by homeowners and businesses. Upgrading achieves this.
Integrated and smart: Smart home tech popularity drives demand for seamless lighting integration. Upgrading for compatibility with popular platforms enhances the user experience.
Reliable maintenance: Older cove lighting can require frequent maintenance. Upgrading to newer, reliable components reduces costs and ensures smooth operation.
Cost-effective: With lighting technology's wider adoption, upgraded cove lighting can be overall affordable.
"Man, Tommy and Travis came out and replaced our furnace and AC units. They were professional, honest, and did quality work. I wouldn't trust another business to work on the essentials of my home!"
"Great company, from the staff and technicians to management. Great, knowledgeable folks. You won't go wrong with this company for your heating and A/C needs. They're the only ones I call."