Updated Lighting For Your Home in Dayton & Beavercreek, OH
Modern indoor or outdoor lighting creates desired ambiance and mood. It transforms smaller spaces, highlights beauty and architecture, showcases favorite artwork or furniture. Strategic, efficient lighting reduces eyestrain and makes a workplace more productive.
At Choice Comfort Services, our lighting updates are always transformative. Our endless updated lighting options meet every preference and need. Brighten a dim space, install energy-saving smart lighting, or completely redesign your home's lighting. We have the experts who deliver the result.
We assist customers in Kettering, Huber Heights, Miamisburg, Fairborn, Centerville, Dayton, and cities across our Ohio service area. Call us today at 937-898-4328 or contact us online to consult with a Choice Comfort lighting update expert.
Updated Lighting Options in Kettering By Choice Comfort
Choice Comfort Services has lighting update options to suit your home lighting function, appearance, and preferences, including ceiling-mounted fixtures, cove lights, and much more. More updated lighting options include: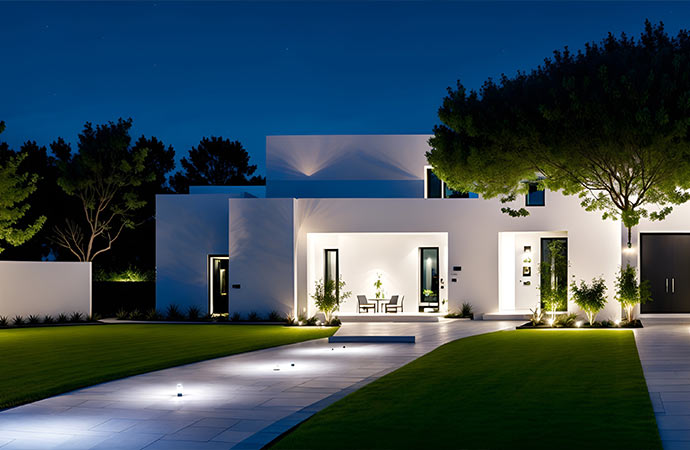 LED lighting conversion: Energy efficient, longer lasting, with color and dimming options. No more traditional bulbs.
Smart lighting systems: Controlled remotely for customized lighting scenes, scheduling, and integration with smart home assistants.
Landscape lighting: Illuminate outdoor areas to enhance appearance and overall atmosphere.
Dimmers and controls: Upgrade switches to adjust brightness in keeping with activities or moods.
Energy management: Integrate lighting controls with energy-saving technology. Adjust levels based on occupancy or available natural light.
"Man, Tommy and Travis came out and replaced our furnace and AC units. They were professional, honest, and did quality work. I wouldn't trust another business to work on the essentials of my home!"
"Great company, from the staff and technicians to management. Great, knowledgeable folks. You won't go wrong with this company for your heating and A/C needs. They're the only ones I call."