Whole House Surge Protection in Dayton & Miami Valley
Today's homes contain an estimated $15,000 worth of electronics and may encounter up to 100 surges per month, which can degrade or damage your electronics, thereby shortening their life. When people hear the term "surge protection," they frequently envision power strips. Frequently used as extension cords for outlets, many power strips provide no surge protection at all. Others provide only a low level of surge suppression, rendering them incapable of preventing appliance-damaging surges.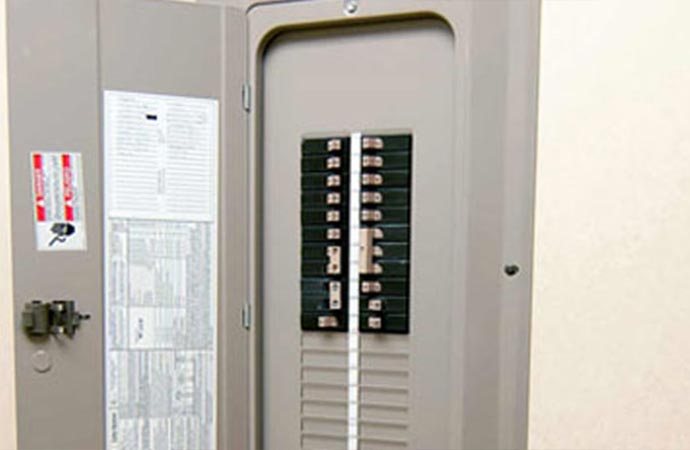 When surge protection is installed at the electrical panel, it assists in protecting all devices in the home, including those not connected to a surge plug strip. Surge protective devices (SPDs) can prevent damage to appliances and electronics in your home when there is a temporary voltage spike that can travel throughout your entire electrical, phone, network, and/or cable system.
Choice Comfort offers a full line of surge protection products for use at service entrances. These products can assist in protecting sensitive electronics from surge damage. As electronics and microprocessors evolve in the home, the challenge of providing quality (clean) power for electronic loads such as appliances, computers/home office, and entertainment systems continues to grow. Surges generated by lightning, utility grid switching, and other sources travel through the home's current-carrying conductors, affecting and destroying sensitive electronic loads.
Call us today at 937-898-4328 to know more about our surge protection devices with free estimates!
Why Should Dayton, Ohio Residents Invest in Surge Protection Installation?
Numerous property owners purchase outlet strips with the belief that they are protecting their electronics from power surges. The truth is that these strips do not always include any form of protection, and many brands that claim to do so are of poor quality and are not guaranteed to work.
Even if an individual uses the best outlet strip available, it will only protect the devices plugged into it. Because many large appliances, such as the stove, refrigerator, and HVAC unit, require dedicated circuits, they are frequently left vulnerable. When you invest in whole-house surge protection, you gain peace of mind knowing that all of your expensive electronics will be protected from surge damage. You'll benefit from fewer repairs and a longer lifespan for the items your family uses the most.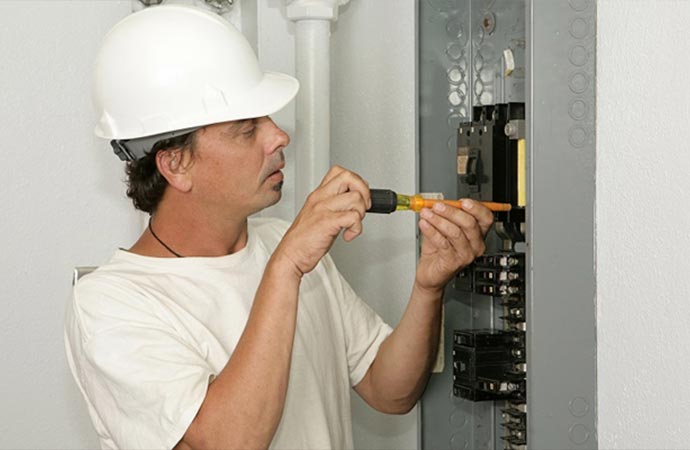 Benefits of Whole House Surge Protection
Lower Replacement or Repair Costs – Because power surges can shorten the life of your appliances and electrical devices, a whole-house surge protector can help minimize the damage done to those items over time, lowering the frequency with which you must repair or replace them.
Lowers Maintenance Costs – How frequently do you have to maintain the systems in your home, such as heating and cooling? You may incur additional maintenance costs as a result of power surges. By installing a surge protector, you can potentially cut down on the number of service calls you make per year.
Reasonable Price – Surge protectors for the entire house are very affordable; they cost only a few hundred dollars. They can be installed the same day, which means you can begin protecting your home immediately at a fraction of the cost of repairing a single appliance.
Installing and Maintaining Whole Home Surge Protection for Your Home's Safety
We don't just install whole-home surge protection for you; we stay in touch over the years to ensure that you remain protected. If your surge protection is wearing thin or you've experienced some minor shocks, you can rely on our whole house surge protection specialists to renew and restore your protection.
All of our work is backed by warranties and our 100 percent satisfaction guarantee, which means that if you believe we haven't done enough to safeguard your family, we will return to complete the job or refund your money. Because we value your comfort and safety, we always go above and beyond to deliver exceptional results. We provide our services in Dayton, Englewood, Fairborn, Fletcher, Huber Heights, Kettering, Laura, Ludlow Falls, and nearby communities.
Apart from whole-home surge protection, we also provide services for AC Installation, AC Repair, Whole House Humidity Control, Furnace Repair, other commercial and maintenance services. Contact us today at 937-898-4328 or contact us online to get our services.