Water Heater Installation, Repair, & Other Services in Ohio
Water heaters account for much of your home's energy consumption, frequently commanding 20 percent of many customers' electric bills. With an energy-efficient system, you can minimize those costs by maximum efficiency. Fortunately, Choice Comfort Services can help you save money on water heating by offering professional water heater installation, repairs, and other services in West Milton, Piqua, Englewood, and other locations in the Miami Valley region. 
In addition to regular repairs and maintenance, installing a new, energy-efficient water heater can result in a 7 percent savings on your water heating costs. On the other hand, installing a new tankless water heater can result in savings of up to 30 percent. You could even install a hybrid water heater, which can help you save up to 60 percent on your water heating expenses in Dayton, Vandalia, Kettering, Oakwood, and throughout the Miami Valley.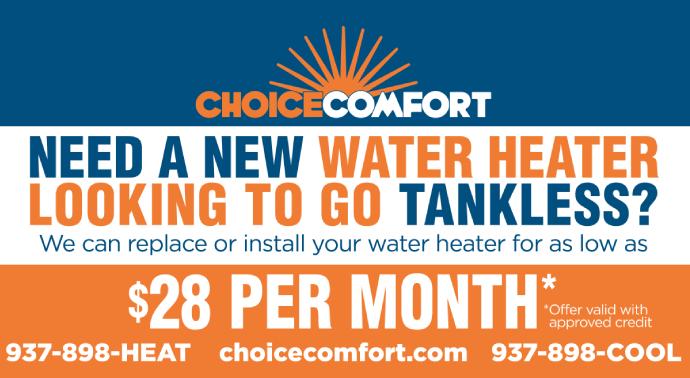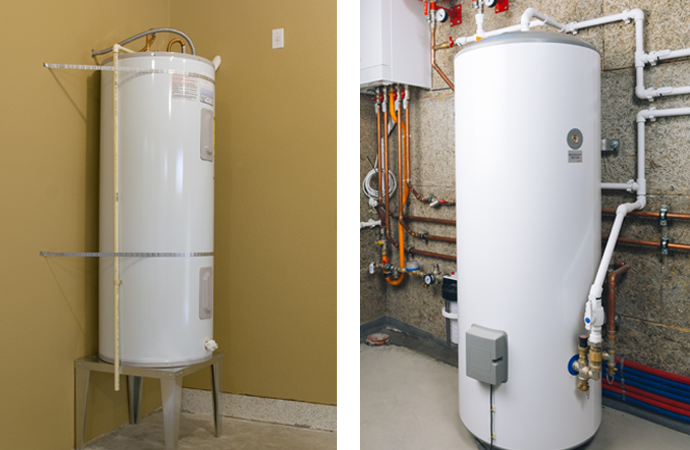 Choice Comfort: Your Trusted Water Heater Service Provider in Ohio
We have been providing world-class water heater services in Dayton, OH, and surrounding areas for more than 25 years. As such, you can count on us to consistently provide outstanding service. In addition to water heater repair and installation, we also offer various plumbing services such as:
Contact Choice Comfort to Repair or Upgrade Your Water Heater in Dayton
When it comes to water heater maintenance, installation, and repair, no other company can offer the same high-quality service as Choice Comfort Services. In addition, we also provide plumbing services, HVAC services, electrical services, air-conditioning services, and more for customers in West Milton, Troy, Vandalia, Tipp City, and elsewhere throughout the Miami Valley.When you need our services, be sure to contact Choice Comfort online or give us a call at 937-898-4328 for more information or to make an appointment.
"Man, Tommy and Travis came out and replaced our furnace and AC units. They were professional, honest, and did quality work. I wouldn't trust another business to work on the essentials of my home!"
"Great company, from the staff and technicians to management. Great, knowledgeable folks. You won't go wrong with this company for your heating and A/C needs. They're the only ones I call."