Hot Water Discoloration across Dayton, Ohio
Hot water discoloration can be caused by a variety of factors, including mineral deposits in the water supply, corrosion in the pipes, and rust accumulation in the water heater. In order to prevent additional harm to your plumbing system and to make sure that your water heater is safe to use, it's essential that you take care of any hot water discoloration issues as soon as possible.
If you are having trouble with your water heater which results in water discoloration, make sure to call Choice Comfort Services for a professional backup. We are offering our services in Dayton, Vandalia, Kettering, Oakwood, and throughout the Ohio service areas. Make a call at 937-898-4328 to get professional water heater repair service from our expert technicians.
Reasons for Water Discoloration
There are several different causes of water discoloration, including: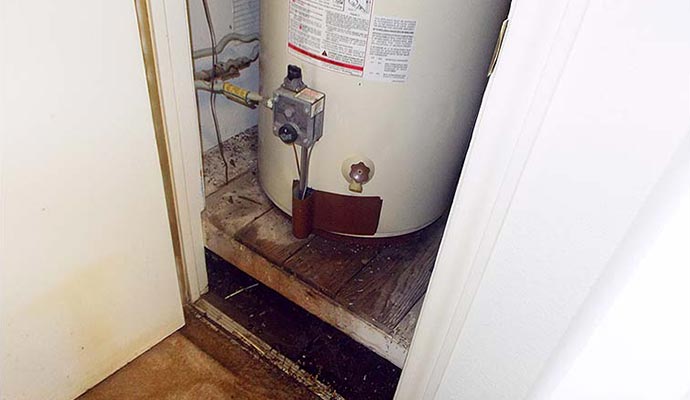 Rusty pipes: Rusted pipes may be the cause of discolored, tinted hot water that is reddish or brown. This can happen when the iron or steel pipes in your home start to corrode over time. Water discoloration can result from rust getting into the water.
Sediment buildup: Sediment accumulation in your water heater is another typical reason for the discoloration of hot water. Over time, sediment can build up in the bottom of your tank, and when you turn on the water heater, the material may be agitated and cause the water to become discolored.
Water quality: Hot water discoloration can occasionally result from poor water quality. For instance, discoloration may occur if your water source has large levels of minerals like iron or manganese.
Aging water heater: Hot water discoloration can also be caused by an old water heater. Older water heaters may begin to malfunction and corrode inside. Your hot water may get discolored as a result of this.
It's crucial to identify the reason and take quick action if you discover water discoloration originated in your water heater. Overall, repairing water heater can be a complex process that requires the expertise of a professional plumber or water treatment specialist.
Rely on Us for The Best Water Heater Repair Services
When it comes to water discoloration issues, no other company can provide the same level of professional assistance as Choice Comfort Services. We are the top and most reliable water heater installation, repair, and other services provider in Brookville, Clayton, Laura, Troy, and other locations in the Miami Valley region. We can fix any plumbing issues that can trouble you with water discoloration.
If you need help, call 937-898-4328 to get an effective service from our professional plumber, or book an appointment by clicking here.
"Man, Tommy and Travis came out and replaced our furnace and AC units. They were professional, honest, and did quality work. I wouldn't trust another business to work on the essentials of my home!"
"Great company, from the staff and technicians to management. Great, knowledgeable folks. You won't go wrong with this company for your heating and A/C needs. They're the only ones I call."