Fluctuating Water Heater Temperature in Dayton, Ohio
Water temperature fluctuations are a typical plumbing issue that is frequently ignored. Fluctuating water temperatures can be frustrating and often result in expensive results. The source itself, your water heater, is one factor that can fluctuate the temperature of your water.
If you are having fluctuating water temperatures because of your malfunctioning water heater, contact Choice Comfort Services for a professional water heater repair service in Dayton, Vandalia, Kettering, Oakwood, and throughout our service areas. Choice Comfort Services has served the Miami Valley with the best plumbing services that have placed our position at the top of the industry for more than 25 years. Contact us at 937-898-4328 or book an appointment by clicking here to get our water heater related services.

Causes of Fluctuating Water Temperatures
Several things, such as variations in water flow rates, and issues with your water heater or plumbing system, can contribute to fluctuating water temperatures. The following are some potential reasons why water temperatures can fluctuate: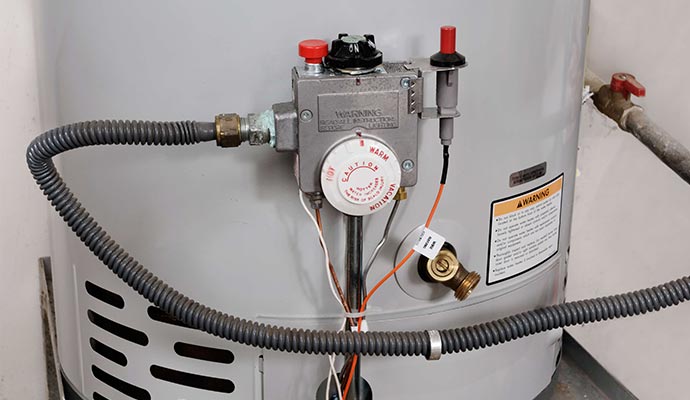 Climate variations: The water that enters your home's plumbing may become colder or warmer depending on the outside temperature.
Water flow rate: Water temperature changes may result from excessive or insufficient water flow into your home. You might have to get a plumber to examine your water pressure regulator or adjust the flow rate at the main valve to fix this.
Water heater issues: The temperature of your water may fluctuate if your water heater isn't working properly. For instance, it may not be able to keep a constant temperature if the heating element is malfunctioning. The best course of action is to hire a qualified plumber to evaluate and resolve any potential water heater issues.
Plumbing issues: Water temperature changes can be brought on by plumbing issues, such as leaks or obstructions. Inspect your pipes for any obvious leaks or obstructions, and if you find anything, call us.
If you face fluctuating water temperatures on your property caused by a water heater or any other plumbing issues, contact Choice Comfort Services as soon as possible.
"Man, Tommy and Travis came out and replaced our furnace and AC units. They were professional, honest, and did quality work. I wouldn't trust another business to work on the essentials of my home!"
"Great company, from the staff and technicians to management. Great, knowledgeable folks. You won't go wrong with this company for your heating and A/C needs. They're the only ones I call."