Heat Pump Maintenance by Choice Comfort in Dayton, OH
Heat pumps are an energy-efficient and safe solution for heating your house during the winter times of the year, and they are also a perfect solution for cooling your home in the hot summers. Maintaining your heat pump may often go ignored in the hubbub of daily life and home maintenance. Like all cooling and heating systems, proper maintenance is crucial to efficient operation.
The difference between a well-maintained heat pump's energy consumption and a severely ignored one ranges between 10%-25%. If your old heat pump is not working properly, then your heat pump needs to be maintained or tuned up.
At Choice Comfort, we provide a one-stop solution for Ohio residents who require commercial or residential heat pump maintenance and tune-up services. Our skilled and certified technicians are prepared for scheduled service calls to install, maintain, or repair your heat pump. We provide our services in Dayton and our other service areas in Ohio. Call us now at 937-898-4328 to talk with our representatives and know more about our services.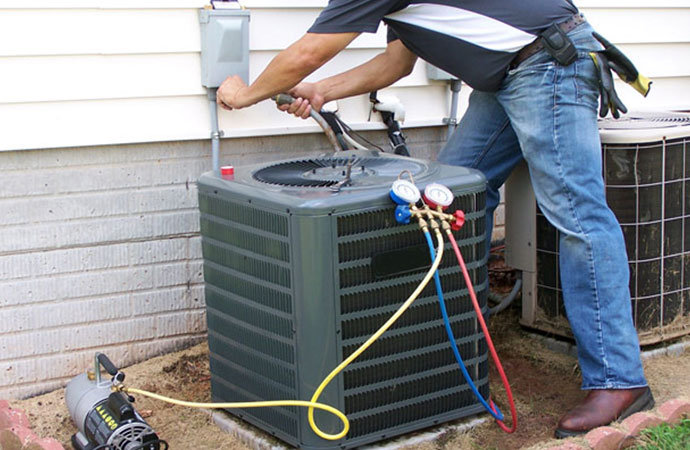 Heat Pump & Other Services in Dayton
For over 25 years, Choice Comfort has been providing unmatched HVAC system installation and maintenance services in Dayton and Troy areas. In addition, to heat pump maintenance services, we also offer:
"Man, Tommy and Travis came out and replaced our furnace and AC units. They were professional, honest, and did quality work. I wouldn't trust another business to work on the essentials of my home!"
"Great company, from the staff and technicians to management. Great, knowledgeable folks. You won't go wrong with this company for your heating and A/C needs. They're the only ones I call."